Welcome to Doki Doki Code Club! It's always been a dream of mine to make something special out of the things I love. I was so inspired by Doki Doki Literature Club that I decided to create a prequel. Now that you're a club member, you can help me make that dream come true, along with the dreams of your fellow Code Club members… all in this cute game!
I'm super excited for you to make friends with everyone and help make Code Club a more intimate place for all the members. I can already tell you're a sweetheart. Just promise you'll spend some time with Monika, okay? <3
Note: DDCC is an unofficial fan game meant to be played after DDLC. Remember, these games are not for those who are easily disturbed.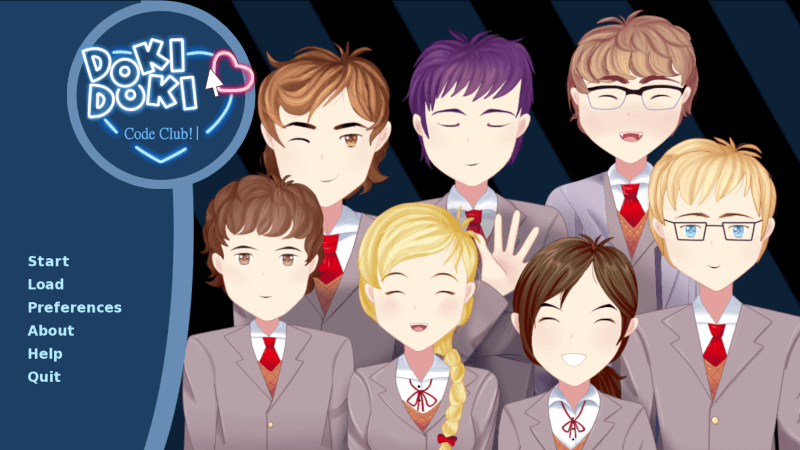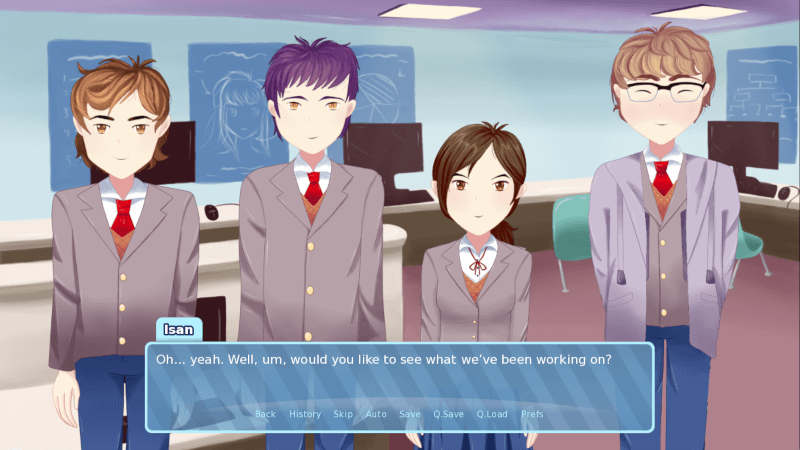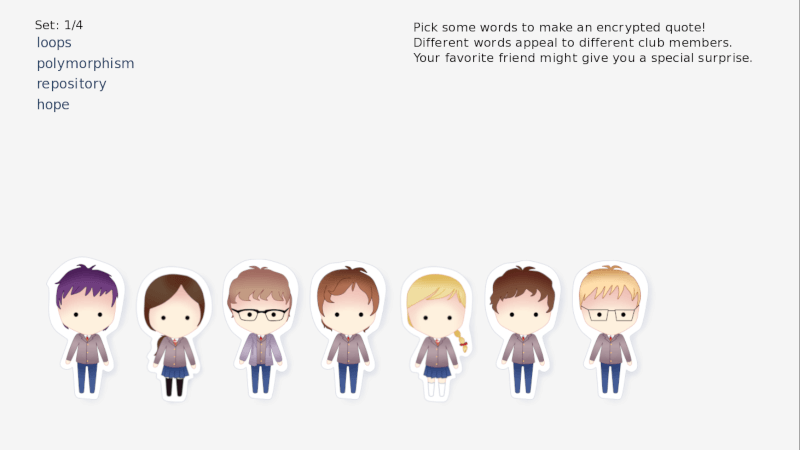 About Doki Doki Code Club (DDCC)
A friend (who also composed DDCC's main theme) introduced me to Doki Doki Literature Club sometime in summer, 2018. We loved the geeky, meta elements of DDLC and thought it'd be fun to create a game where puzzles were the main focus. Thus, Doki Doki Code Club was born. While DDCC began as a fun aside, I eventually converted the game into a joint Computer Science-Digital Art school project. Over the course of first semester, I finished the art, score, and code, rewriting most of the script in the process.
DDCC is far from perfect, but we hope you enjoy our reimagination of the original universe! Have fun!
FAQ
Q: Are Monika, Natsuki, Sayori, and Yuri part of DDCC?
A: Although the game takes place in the same universe, DDCC revolves around a completely new set of characters. Just Monika.
Q: Do I need to know how to code to play DDCC?
A: Nope! You don't need any coding experience to play DDCC... not that you shouldn't learn, though. :3
Q: Various game files/directories are behaving strangly. What's going on?
A: I see you're a sharp one. Code Club will be excited to welcome you. ;)